About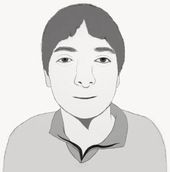 Hi, there! My name is Marius Șucan.
I like to do graphics design, digital art (3D or digital painting) and web site interfaces, including coding HTML and CSS. Since the summer of 2017, I began to code in AHK and gradually, in C++ as well. I developed several applications already.
I had a twin brother, Mihai Șucan. He was a web programmer and worked remotely as a contractor for about 4 years at Mozilla on Firefox's Developer Tools. On 23rd of April 2015, Mihai passed away due to metastatic cancer caused by RDEB. ROBO Design was the nickname we liked to go by on the Internet in the past. In April 2015, the web site was replaced by a simple landing page.
On this web site I post the various work I do. The site is big and contains lots of stuff: applications I developed, my personal gallery, making ofs, the projects I did for various clients and, on the blog, you can also find personal posts and artistic writings, mostly written in Romanian. My personal works are mostly done to exercise my skills in digital art, for pleasure and to express myself. I really find it pleasing doing graphics, because I get to express my feelings and emotions. However, since 2017, I found I can be creative through coding also.
Everything published on this web site is done by me in my spare time or for clients. If you want to use any image, for any purpose, please contact me and ask for the permission to do so.
If you'd like to ask me about something, please contact me using one of the following platforms:
I am also available on Discord as robod#0889 and on IRC, irc.libera.chat, on #ahk, as robod35.
More details about me you can find in the curriculum vitae page.