Hello!
I finished two new images. In December 2009, I bought a Wacom Bamboo tablet to start painting. These two images are the first ones I did with the tablet. Both are just some exercises I did in order to learn to paint.
The latest painting exercise is "Remote village". This painting is done after a photograph I had from the village where my grandmother currently lives. The photograph was considerably much more different. After I finished manually repainting the whole photograph, I began improvising. I added two trees, a horse and another peasant. I also changed the weather and time of year. It was a clear sunny mid-summer day.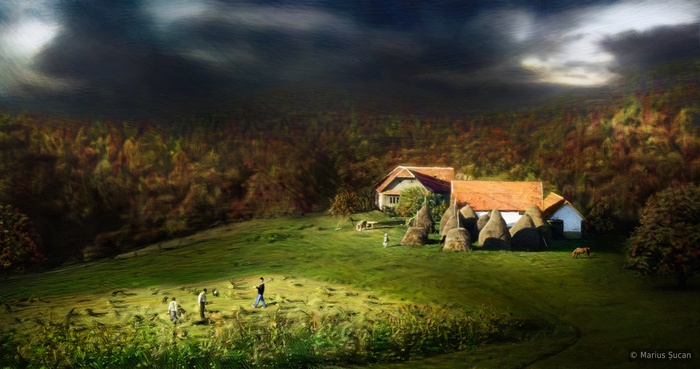 The first painting exercise I did was to repaint and to add details to a previous sketchy image I did in 2008. The original image is "Love is a burden" and it is still available on the site.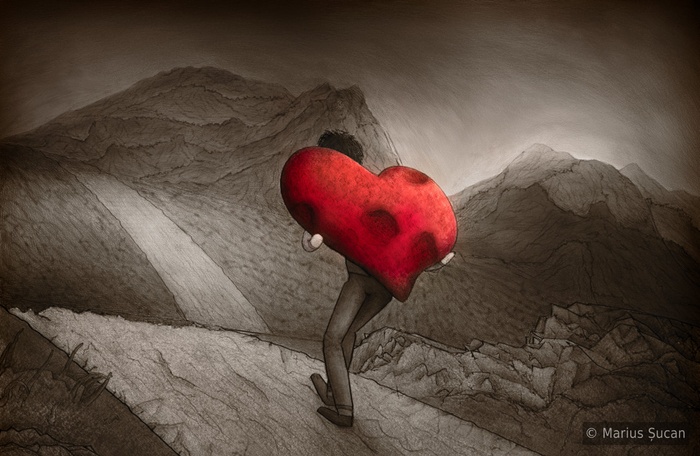 There's more to come. I still plan to do more types of exercises. I hope you guys like them. :)