Hello, earthlings !
I feel I need to start again with... I am still alive, if anyone is wondering :-).
The good news is... my web site was transitioned to Astro framework from Django, after 9 years of using it. What this means is that the back-end of the site has changed entirely. It is now much faster and the caching problems of the old site no longer will occur. Updating the web site has also become considerably easier for me. Therefore, expect I will post at least once or twice per year :-). The hosting service has been changed again also, to Cloudflare and Github.
Many, many, countless thanks to Dennis Schubert who made all this possible! <3.
Since I last posted on my blog, I made only one new image, with my own application: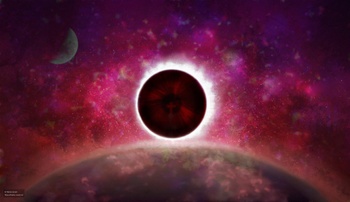 I did not create more images, because I am very much into coding. I am constantly developing Quick Picto Viewer. It has turned into am image editor as well. I also worked on KeyPress OSD. Very recently, I updated it, with many bug fixes.
All the best everyone! I hope to come back here before 2023 ends ;-).