After two years of working on my new 3D image, I am proud to announce that today I finally release it. The final image is ready at a resolution of 5596 x 4028 pixels.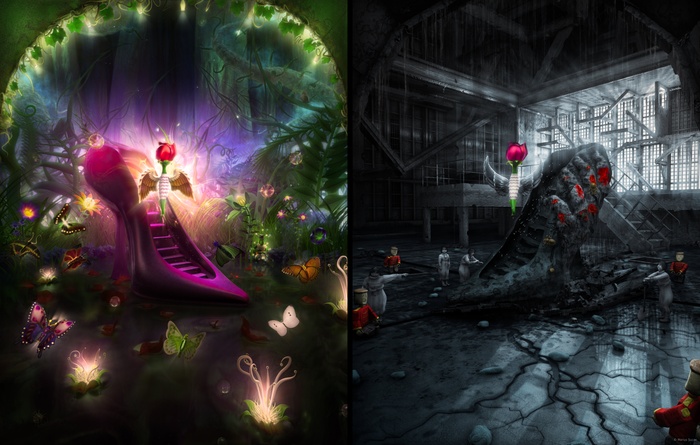 In 27th of August 2005, I started working on this project. It's an image constructed as a diptych. It consists of two parts/sides which are in complete opposition.
This image is dedicated to Alizée Jacotey.
Thanks to Michael Auerbach, Radu Filip Cristian and to Tor-Erlend Elster for continued support and suggestions. I apologize if I forgot to list someone who provided me suggestions.
Technical details
Project size: 9,6 Gb
Files: 1 560
Published WIP images: 300 mb
Polygons: 2 917 023 [part 1] and 729 636 [part 2]
See the Making of for The wind of change project
I also released a comprehensive "Making of" page in which anyone can see how I've worked on the project. For those interested, I published more technical details.