Greetin' all the brethren with a holy kiss!
For the past year, I've started again to write poems in Romanian. I decided to have them all published sometime in the future as an e-book. Throughout the past summer I worked on this project.
Today I am publishing most of the new illustrations I made. I hope you like them.
The following image is a painting I did during my master degree studies: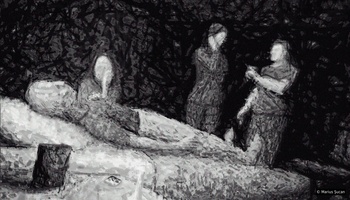 The e-book needs just a cover to be ready for the online release. I am also working on two new drawings. I hope to have all these finished sometime next year.
Peace be upon you, brother!