Hello fella iReaders.
Throughout this autumn I made many tiny edits to my site. Chronologically I'll list them here for you to know.
First thing I did was to update my C.V. page in regards to my education curriculum, as i finished in the summer high school and, as of now, I am student at a local university, named U.A.V.
Around the same time, I updated my About page with up-to-date information.
Later, after several weeks I also decided to add thumbnails through the pages of the Making of for "The wind of change" project. I had this idea for quite some time, but I was too busy and at times ... too lazy to do it. Now, you might find more pleasing to read the pages (the technical details and the artistic interpretation).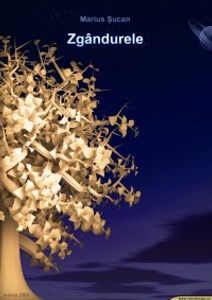 Another thing I did was to change the PDF file for my e-book Zgândurele. In March 2008, I released a beefy 25 mb PDF containing the original resolution of all the images, thus many of you, who tried to load it, experienced issues while doing so. Now, it's just 2 megabytes :). And, today, I also uploaded it on Scribd.com.
And perhaps the most important update was when I published two work in progress images for my current 3D project, in the WIPs page. As you can see, I started a new big project: The piano room. As of now, I completed modeling the 3D objects required. Now, it's just a matter of texturing and rendering to completely finish the image. I estimate I'll do it this winter.